YWCA Lincoln Trunk or Treat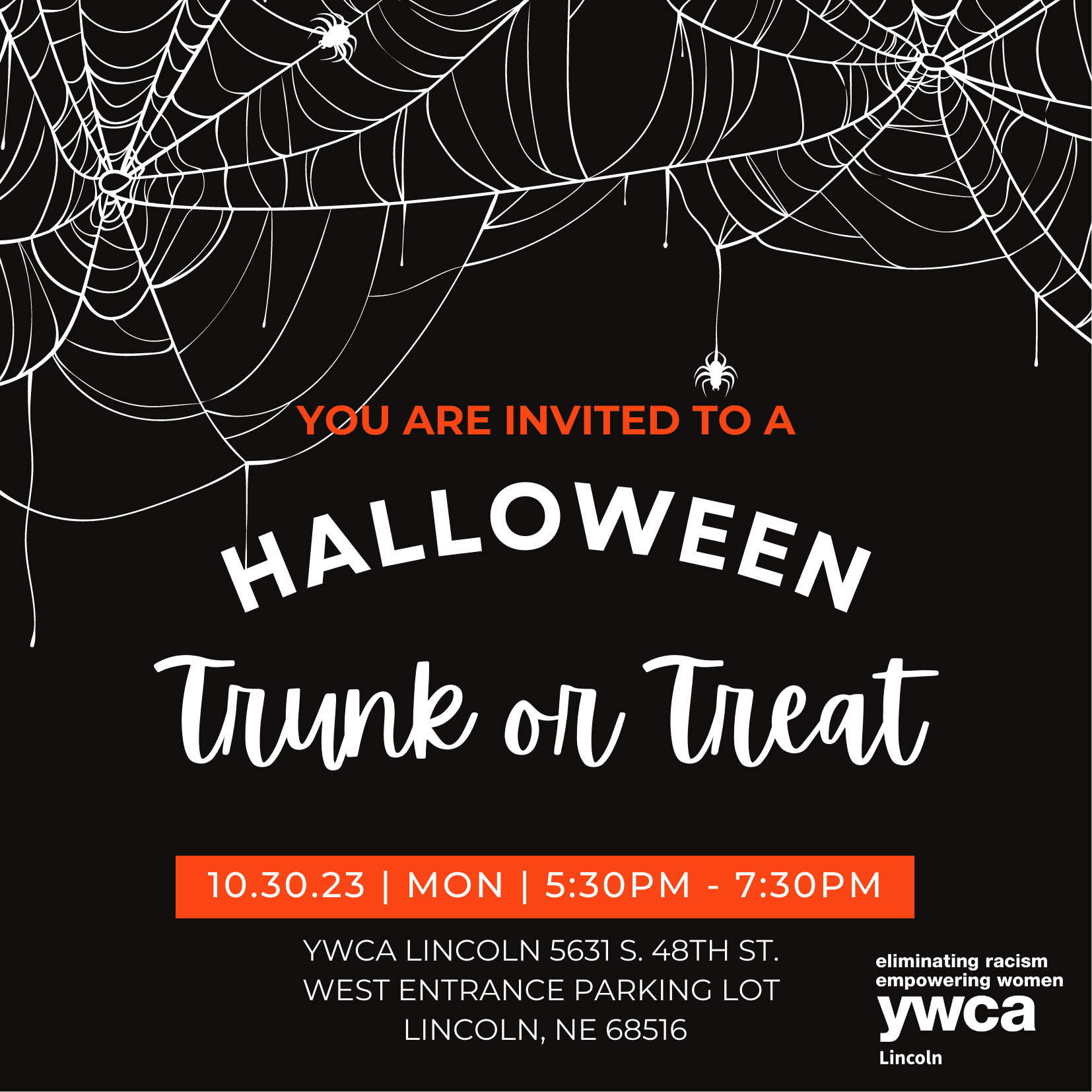 YWCA Lincoln will be hosting our second annual Trunk or Treat Event! Please come visit us from 6 PM - 8 PM! The event will be help in the parking lot with the west entrance. If you are a community partner and would have been invited to have a trunk, please register here!
If you are a participant and would like to walk through our trunks, no registration is necessary! Please park in the front of Planned Parenthood and walk to the back of the building to participate in the Trunk or Treat event! We will have a few different stations for you to get socks, hats, glove and scarfs again this year!