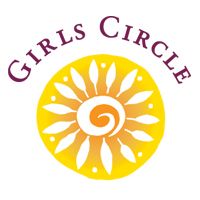 What is the Girl's Circle and One Circle Model?
Girls Circle is an evidence-based program model.  Girls Circle is the first gender-responsive program in the country to demonstrate effectiveness in reducing delinquency for girls.  Girls Circle is a model of structured support groups for girls from 9-18 years old.  
Program Objectives:
The program objectives of Girls Circles are to foster strengths and promote resiliency through developing an authentic connection with peers and adult women in the community, build skills, counter trends toward self-doubt, and allow for genuine self-expression through verbal sharing and creative activity; while sparking their highest potential.
Participation:
There are eight sessions that will take place, once per week, with a group of six to ten girls who identify with female development. Girls will be grouped with other girls of similar age and development (middle school girls), and meet with a facilitator for one hour per week.  The circle consists of simple rituals and a six-step format to provide predictability, safety, and facilitate healthy communication.
The sessions will take place once per week for 60 minutes.  During this time, the girls take turns talking and listening to one another about their concerns and interests. They will be able to express themselves further through creative or focused activities such as role-playing, drama, journaling, poetry, movement, drawing, collage, clay, computer, advocacy efforts, and so on. Each session, themes are introduced which relate to the girls' lives – such as being a girl, trusting ourselves, friendships, body image, goals, competition, communication, conflict, gender stereotypes, personal boundaries, and decision-making.
Girls are free to share at their own pace. Through listening and respect for themselves and others, participants can reflect on and express their own thoughts and feelings with peers.  
The Girls Circle does not aim to provide advice but encourages girls to critically think about their own lives, behavior, and choices, and share experiences that may be helpful to one another.
By voicing their ideas and opinions in a safe environment, girls strengthen their confidence and mutually encourage one another to express themselves more fully.  By examining cultural expectations in a safe and supportive setting, girls gain greater awareness of their options and strengthen their ability to make choices that are consistent with their own values, needs, interests, talents, and goals.
To participate, girls need only have the desire, make a commitment to attend the weekly sessions, and agree to follow the circle guidelines: no put-downs or interruptions, offer experiences – not advice; keep the focus on oneself, and keep what's said in the group confidential.   
To join, fill in the signup form below! If you have questions, call (402) 434-3494 and ask for Ashlee Rowen or email ashlee@ywcalincoln.org.
Sign Up