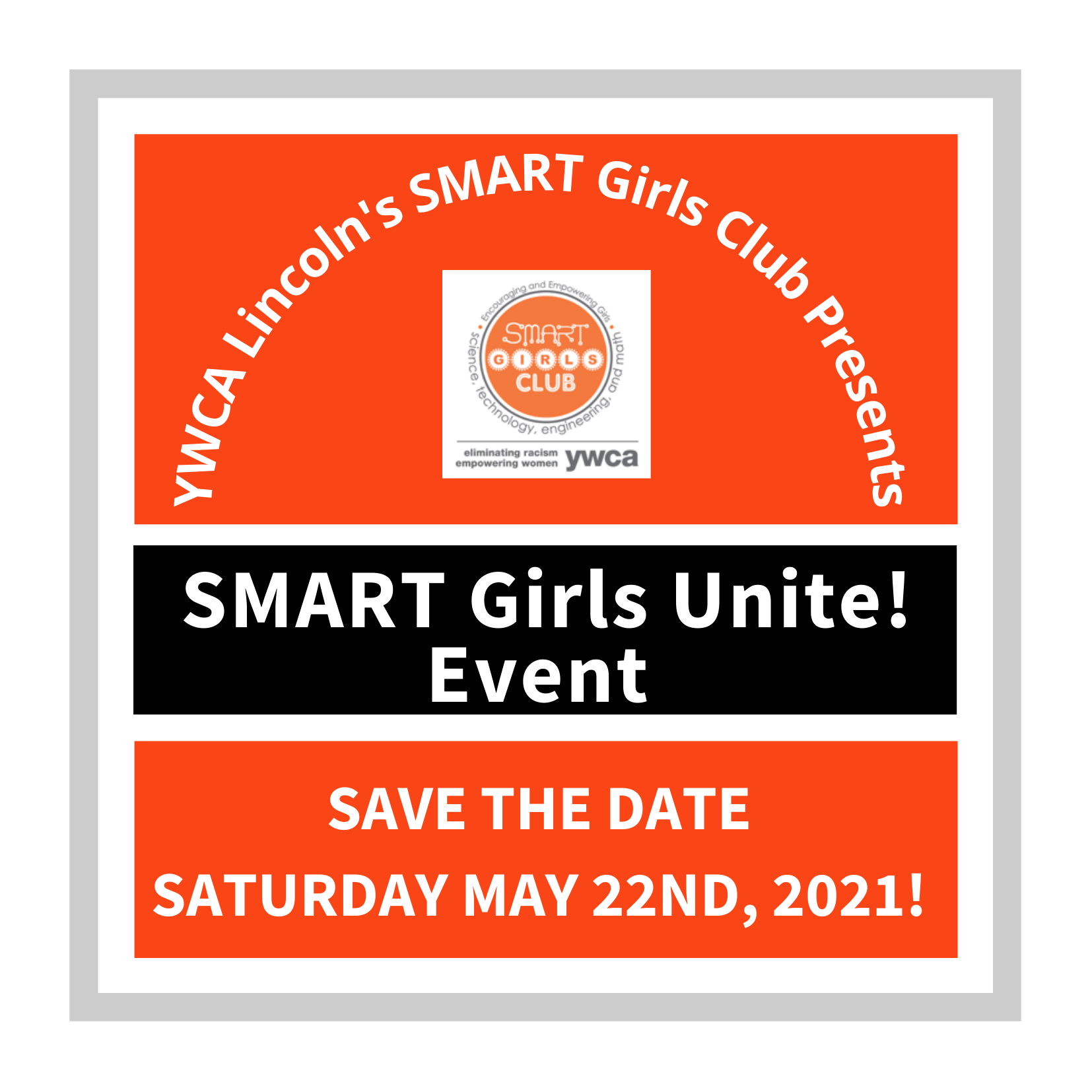 Event Information
SMART Girls Unite! is the YWCA Lincoln's SMART Girls Club end of the school year event. All SMART Girls who have attended in person and virtual SMART Girls Clubs are invited to celebrate the end of the school year and club season with us.
Join us for a SMART Girls celebration including a showcase of experiments, guest speakers, and S.T.E.M. activities. After the showcase the SMART Girls will have lunch and explore the Lincoln Children's Zoo! There is no cost for participation, admission, or lunch. If you would like to send additional money with your SMART Girl, please feel free to do so but it is not required. 
Save the date: Saturday May 22nd, 2021
Time Frame: 10:00 am to 3:00 pm 
---
This event is limited to 50 girls
25 Elementary 
25 Middle School 
Register here before Friday April 30th, 2021 to secure your SMART Girls spot! 
---
All YWCA Lincoln COVID 19 policies and procedures as well as Lancaster County Direct Health Measures will be followed. 
Masks are required.