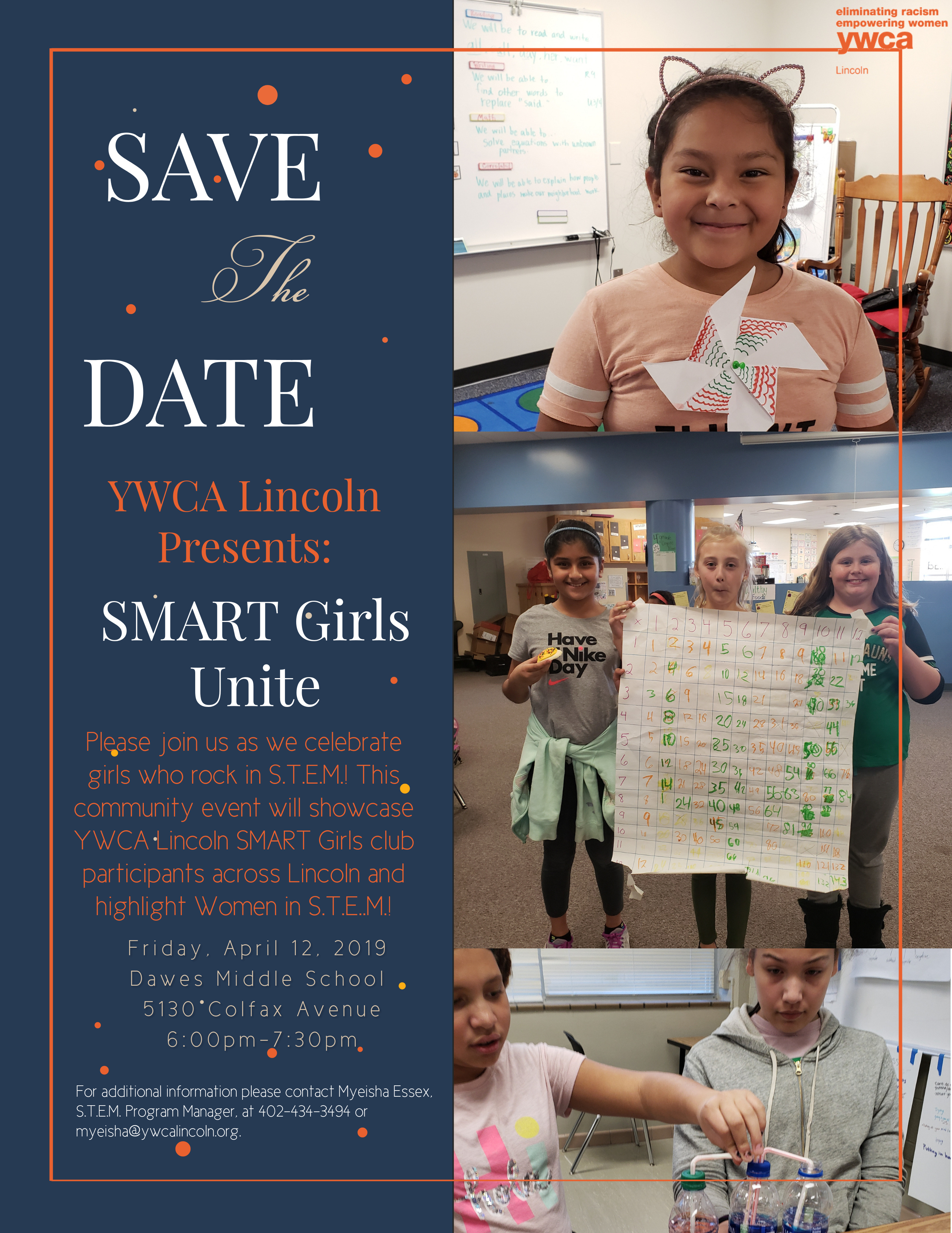 SMART Girls Unite an is annual family and community engagement event hosted by YWCA Lincoln to celebrate Women's History month by recognizing and highlighting girls and women in S.T.E.M. fields.  SMART Girls Unite will  highlight young girls in our community that are currently participating in YWCA Lincoln's SMART Girls after-school clubs in 10 Lincoln Public Schools CLCs extended day programs.  This night will consist of a showcase, resource fair, walking tours of science experiments all hosted and presented by SMART Girl participants including the SMART Women Inspire Panel. The panel will recognize women in S.T.E.M. who are inspiring the next generation of girls!
We invite the community, family, and friends to join us for a night of fun and learning as we celebrate girls and women who rock S.T.E.M. This event is for all ages. Refreshments will be provided.
What: SMART Girls Unite
Location: Dawes Middle School
When: Friday, April 12, 2019
Time: 6:00pm-7:30pm
*Please arrive early to secure parking.
Please contact Myeisha Essex, SMART Girls Coordinator, at myeisha@ywcalincoln.org or 402-434-3494 for questions.