About the Eureka! Program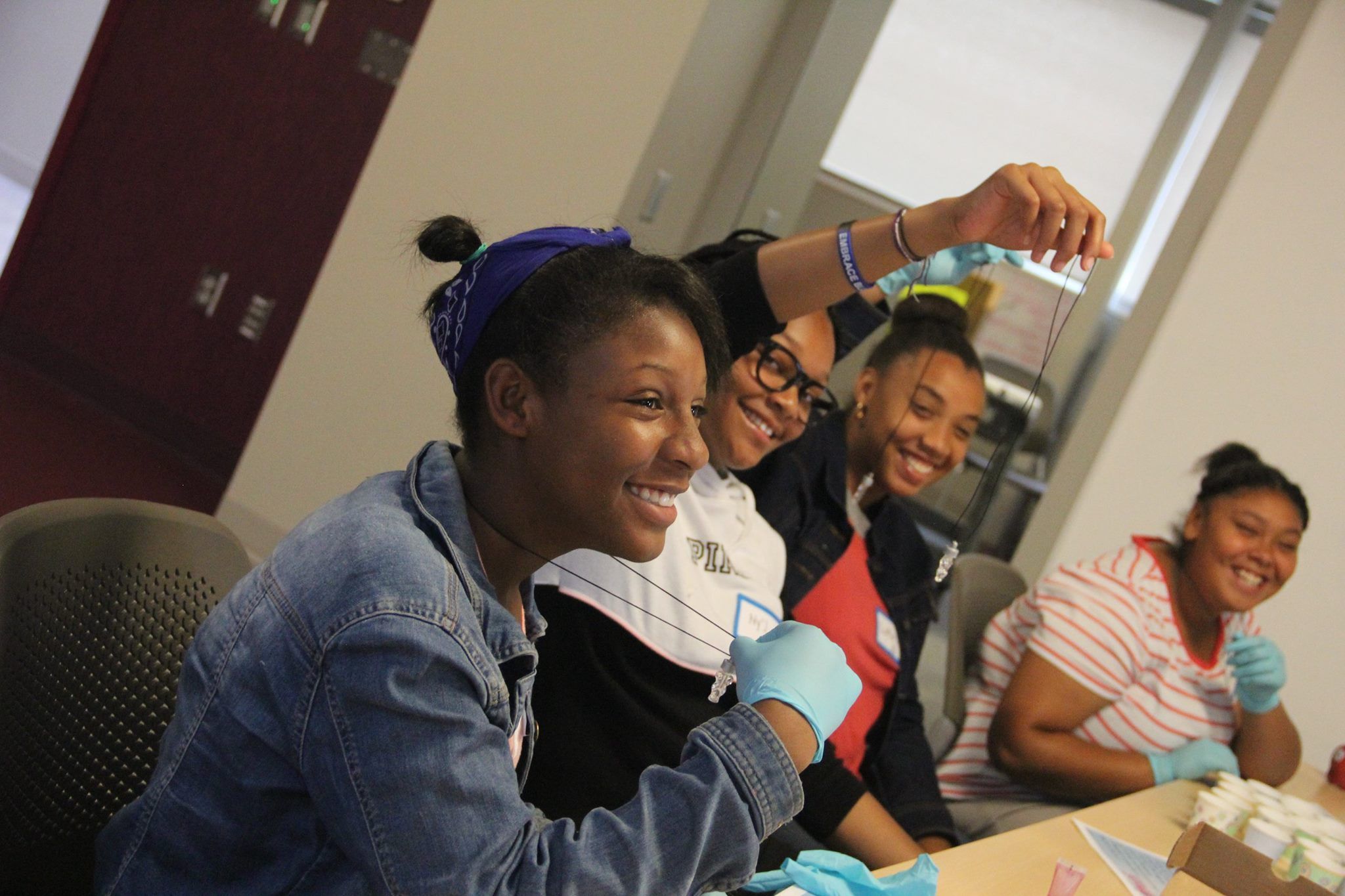 Girls Inc. Eureka! is a STEM-based approach to engaging and empowering 8th - 12th grade girls to see themselves as an important part of the workforce of the future. During the Eureka! program, girls get to participate in a variety of exciting and compelling activities that explore STEM - nanosciences, robotics, DNA research, forensic science - through hands-on experiences in a college campus environment. With complementary activities in sports and physical fitness, healthy living, and financial literacy, Eureka! fully fosters educational, professional, and personal development.
Eureka! is a five-year program that brings girls, including many who will be first-generation college applicants, onto local college and university campuses for an intensive summer program. As Eureka! continues through the school year, cohorts of 30 girls stay together throughout the course of the program, sharing hands-on, minds-on, untimed and ungraded opportunities for guided exploration and skills and knowledge building.
Girls Inc. Eureka! is designed to connect girls to comprehensive experiences that will help young women...
Display academic motivation and self-efficacy
Have self-confidence with respect to STEM
Make healthy choices about physical activity
Participate in leadership and/or volunteer opportunities
Starting before the summer of their 8th-grade year, girls will participate in...
A 4-week summer learning camp at a local community college for the first and second years, including educational, experiential, and fun STEM activities, healthy choices, personal  development, and sports activities
Monthly STEM Learning Events, complemented with weekly Girls Group programming
Mentoring, post-secondary preparation, and internship placements for third, fourth, and fifth-year participants