Thursday, June 15, 2023 7:00 pm - 9:00 pm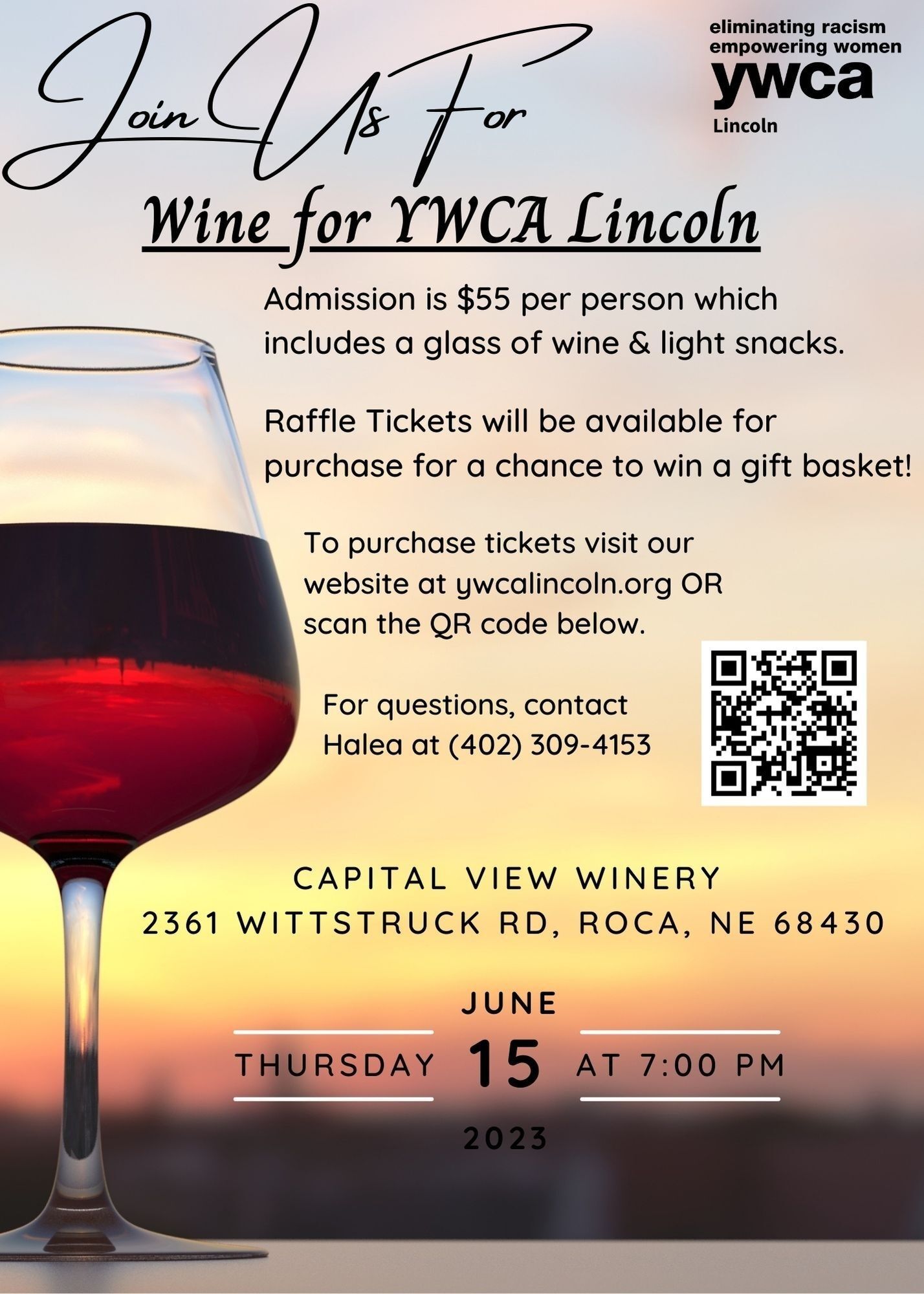 Description:
YWCA Lincoln invites you to join us at Capital View Winery for light snacks, conversation and more to thank you for your support of our mission of eliminating racism and empowering women. In addition, we will also have a few gift baskets which will be raffled off with all proceeds going to the YWCA Lincoln.

Please note that your ticket will include one glass of wine!